BENTLEY BENTAYGA V - 2020 rok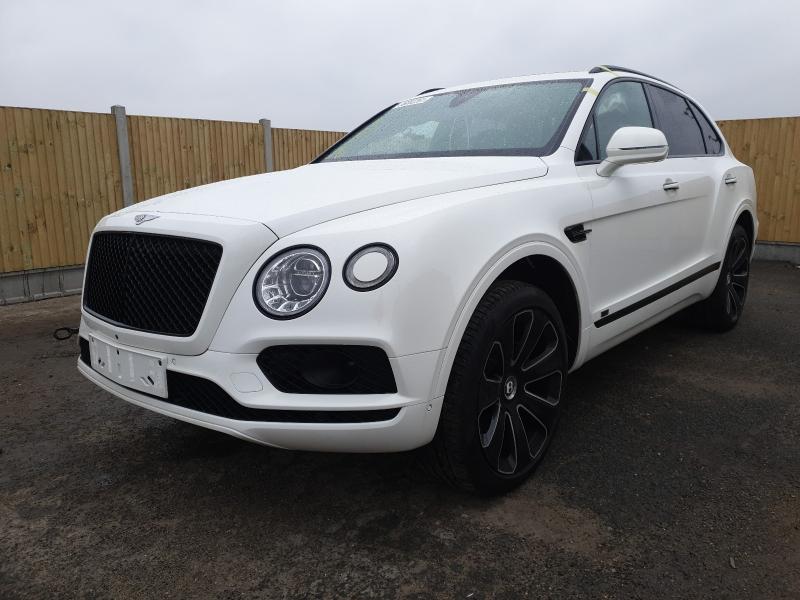 Dane pojazdu
Pojemność silnika:
3 996 cm3
Rodzaj paliwa:
Benzyna
Przebieg:
2 176
Skrzynia biegów:
8 SPEED AUTO
Kolor:
BIALY
Rodzaj nadwozia:
estate
Zawieszenie:
2 osie
Kategoria ABI:
U
Dowód rejestracyjny V5:
brak
(jest możliwość wyrobienia)
Kluczyki:
tak
Weryfikacja:
Pali
Uszkodzenia:
bok, uzytkowe
Szczegóły aukcji
Nr pojazdu:
28224133
Miejscowość:
SANDWICH
Data aukcji:
Pt. 16.04.2021 po 12:00
Aukcja zakończona
Dodatkowe informacje
NUMBER OF KEYS WITH VEHICLE 1, ALLOY WHEEL SIZE 22" ALLOY WHEELS, AIR CONDITIONING, BLUETOOTH PHONE, CLIMATE CONTROL, CRUISE CONTROL, DAB RADIO, DUAL CONTROLS, GEAR SHIFT PADDLE CONTROLS, HEATED WINDSCREEN, ISOFIX CHILD SEAT SYSTEM, LEATHER INTERIOR, LEATHER STEERING WHEEL, SEATS FRONT HEATED, SPORTS SEATS, AUTOMATIC GEARBOX, AUTOMATIC START/STOP FUNCTION, ENGINE WILL NOT START - REASON UNKNOWN, NSF 5MM OSF 5MM OSR 5MM NSR 5MM, ELECTRICAL FAULT, OPTIONAL EQUIPMENT FITTED FROM NEW ACCORDING TO BENTLEY, LOWER CONSOLE - MATCH TO SECONDARY HIDE, TOP ROLL - MATCH TO SECONDARY HIDE, DESIGN SERIES - COLOUR SPLIT, DOOR INSERT REAR - MATCH TO SECONDARY HIDE, CENTENARY LED WELCOME LAMPS, BENTAYGA DESIGN SERIES, CENTENARY SPECIFICATION, CITY SPECIFICATION, TOURING SPECIFICATION, FRONT SEAT COMFORT SPECIFICATION, ACOUSTIC HEAT INSULATING FRONT SCREEN, BENTAYGA BLACKLINE SPECIFICATION, BLACK MATRIX STYLE GRILLE TO LOWER BUMPER APERTURE, BLACK ROOF RAILS, BRIGHT TINT REAR LIGHT CLUSTER, AMBER INDICATOR LENS, DESIGN SERIES BADGE, ELECTRICALLY OPERATED DOOR MIRRORS WITH HEATING, POWER, FOLDING AND MEMORY FUNCTION AUTO DIMM, GLOSS BLACK PAINTED EXHAUST TAILPIPE, NARROW FUEL FILLER NECK, PAINTED RADIATOR SHELL WITH BLACK MATRIX STYLE GRILLE AND, BLACK GLOSS SURROUND, PANORAMIC ROOF, STANDARD SIDE AND REAR WINDOWS, WITHOUT EXTERIOR LOWER BODY STYLING SPECIFICATION, BREITLING CLOCK WITH LIGHT MOTHER OF PEARL FACE, ILLUMINATED TREADPLATES, MULLINER BIOMETRIC SECURE STOWAGE, 3-POINT SEAT BELTS TO FRONT WITH ELECTRIC HEIGHT ADJUSTMENT, AND MEMORY SYSTEM, CENTENARY HIDE TRIMMED GEAR LEVER, CLOTH HEADLINING, COMFORT HEADRESTS TO FRONT SEATS, DEEP PILE OVERMATS TO FRONT AND REAR, DRILLED ALLOY SPORTS FOOT PEDALS WITH MATCHING FOOTREST, FLUTED HIDE DOOR PADS, FLUTED HIDE SEATS, FRONT CONSOLE WITH TWIN FRONT ARMRESTS, INTERIOR REAR VIEW MIRROR, PIANO BLACK, REAR MANUAL, HEATED BENCH SEAT, SINGLE TONE, 3 SPOKE, HIDE TRIMMED STEERING WHEEL, VENEERED CENTRE FASCIA PANEL, VENTILATED FRONT SEATS WITH MASSAGE FUNCTION, BENTLEY GPS TRACKING SYSTEM FULL FITMENT, MOOD LIGHTING, ADAPTIVE CRUISE CONTROL - ROW, BLIND SPOT ASSIST AND EXIT WARNING, CENTRAL LOCKING SYSTEM "KEYLESS ENTRY", CITY SAFEGUARD, DIGITAL RADIO, DRIVER ASSISTANCE SYSTEM, DRIVER AND FRONT PASSENGER AIRBAG WITH FRONT PASSENGER, AIRBAG DEACTIVATION, EMERGENCY AND ROADSIDE ASSISTANCE CALL SERVICES, FOLLOW-ME-HOME LIGHTING, FRONT SEATS, ELECTRICAL ADJUSTMENT 22 WAY, 2 MEMORY, FUNCTION, FRONT AND REAR SEAT HEATERS, SEPARATELY CONTROLLED, GREY AND GREEN SERVICES, HEAD-UP DISPLAY, HEADLIGHT WASHER SYSTEM, MOBILE PHONE PREPARATION - RSAP, NAVIGATION SYSTEM - HIGH, NIGHT VISION, ONLINE SERVICES, PARK ASSIST, PREPARATION FOR BENTLEY REAR ENTERTAINMENT, SEAT BELT WARNING LIGHT, WITH ACOUSTIC WARNING, TOP VIEW CAMERA, TRAFFIC SIGN RECOGNITION, TWO-TONE HORN, TYRE PRESSURE MONITORING FREQUENCY, WITHOUT CONNECT PACKAGE, WITHOUT VALET KEY, MAIN HIDE - WHITE, CONSOLE B - MATCH TO MAIN HIDE, SEAT INSERT ACCENT - WHITE, BENTLEY DYNAMIC RIDE, CENTENARY WHEEL CENTRE CAPS, MULLINER 22" PARAGON WHEEL - PALLADIUM PAINTED WITH CONCAVE, MACHINING, HPI CHECK ON 18/3/2021 SHOWS NO CATEGORY
Uwaga! Podana powyżej cena nie jest ceną ostateczną i nie należy się nią bardzo sugerować, ponieważ aukcja cały czas trwa i cena może wzrastać.
Złóż maksymalną ofertę za jakąś jesteś gotów kupić ten pojazd. Zapłacisz i tak najniższa wylicytowaną cenę.
Do wylicytowanej kwoty należy doliczyć opłaty aukcyjne, transport i naszą prowizję.
Do wiadomości kupującego! Domy aukcyjne w Wielkiej Brytanii nie gwarantują poziomu paliwa widocznego na zdjęciach, ponieważ ze względów bezpieczeństwa może być konieczne zredukowanie poziomu paliwa w niektórych pojazdach.
Od 20-06-2019 nastąpiły zmiany w opłatach parkingowych. Czas bezpłatnego parkingu zmienił się z 7 dni na 3 dni. Z powodu braku możliwości odbioru pojazdów w tak krótkim czasie do ceny transportu może być doliczona opłata parkingowa od 30 do 60 GBP.